RALF M0EBIUS LL.M., attorney at law in Uruguay - admitted in Germany




Attorneys at law LAAKE & M0EBIUS

Isernhagen (Deutschland) - Punta del Este (Uruguay)

Attrorney at law (Germany) RALF M0EBIUS LL.M. legal informatics
Cl. Curupay, Cs. Lukilane

20100 Punta del Este

Uruguay

Tel.: 00598 (042) 483021
Fax: 0049 (0121) 20215543


mail:

business@punta.com
mail: realestate@punta.com
Web: http://anwalt.punta.com

Immigration to Uruguay
Because of its climate, the landscape, positive econcomic factors and the european population, Uruguay is a very interesting country for immigration. Due to this fact, the lawfirm Rechtsanwaelte LAAKE und M0EBIUS offer in cooperation with attorney at law and notary public Susana Nelsa - admitted in Uruguay - an immigration-service for the immigration to Uruguay.

This package contains all service necessary in Uruguay for the immigrant for his immigration to Uruguay, especially the needed documents signed by a notary public for the permanent residency (Cedula) given by the Direccion Nacional de Migracion in Montevideo. Translations are not included.

SUSANA NELSA, attorney at law and notary public in Uruguay, Montevideo - admitted in Uruguay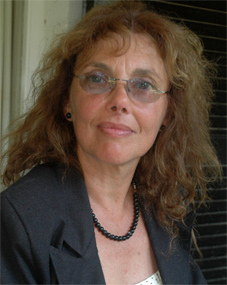 Attorneys at law (Germany)
LAAKE & M0EBIUS
Isernhagen (Germany) - Punta del Este (Uruguay)
in cooperation with
SUSANA NELSA, Abogado y Escribano en Uruguay - Montevideo (Uruguay)

Tel.: 00598 (042) 483021
Fax: 0049 (0121) 20215543

mail:

montevideo@einwanderungsberatung.de
mail: montevideo@einwanderungshilfe.de
Web: www.einwanderungsberatung.de








Life in Punta del Este, picture gallery
A financial investment in Punta del Este is not only a matter of statistics. It´s a tribute to a special lifestyle and attitude of its inhabitants. Watch the picture gallery.

Real estate in Punta del Este, advice
Advice concerning the wide range of real estate offered in Punta del Este such as appartments, houses and land to live or to build a touristic infrastructure is not only a matter of juridical aspects. We work togehter with specialists to answer almost every question.


Immigration to Uruguay

The classic immigration-countries like Newzealand, Australia, Canada or the United States of America have registered immigration-agents. The regulation of this job branch meets different standards and for a customer it might be dificult to get his right as a consumer. In the United States an applicant may choose to be represented by an attorney or accredited representative when filing his applications for petitions with U.S. Citizenship and Immigration Services (USCIS). Accredited representatives must work for a recognized organization in order to be eligible to represent someone before USCIS. In Australia the migrant-agent has to renew his registration annually by the Migration Agents Registration Authority.

Not as complicated as in other countries is the legal situation in Germany. The "Rechtsberatungsgesetz" and the new "Rechtsdienstleistungsgesetz" allows a complete legal advice in general matters and in questions according to migration law only by a fully educated lawyer admitted as attorney at law.

In Paraguay or Uruguay there are no such restrictions so that anybody can offer immigration-service and designed packages for people whose goal is to become a permanent resident in Uruguay by professionals who describe themselves as specialists. If the self-announced immigration-agent is really able to do his job is another question.

Due to the fact that it is impossible to get a permenant residency under uruguayan migration law without legal documents approved by a notary public, we offer our service as migration-agents in cooperation with a notary public in Montevideo, the capitol of Uruguay. Because it is necessary to get important documents signed by a notary public for an application to satisfy not only the migration law but the governments' policies and procedures in relation to the law and because the correspondence will be held with the Direccion Nacional de Migracion in Montevideo, we don´t think it makes sense to hire people from different locations who could only mediate the real immigration-service.

The fee for our service depends on the time we have to spend, so we recommend to get the necessary documents such as international birth-certificates and other personal documents in Great Britain, the United States of America or your home country.

For information about the documents which are necessary to bring to Uruguay for the permanent residency in Uruguay you should first contact the Uruguayan embassy in your home country. You will get free information about the procedure in your country.


Adressen: Botschaft Uruguay, Generalkonsulat und Konsulate




Embassy of Uruguay in Buenos Aires, Argentina

Av. Las Heras 1907/P.15, 1127 - Capital Federal
Tel: (5411) 4807.3040- 4807.3060/61
Fax: (005411) 4807.3050,
E-mail: embarou@elsitio.net



Consulate of Uruguay in Oranjestad, Aruba

J.G. Emanstraat No. 122 P.O. Box No. 1181,
Tel: (2972/3) 282 20 114/33774
Fax: (2972/3) 282 20 130/22 598



Embassy of Uruguay in Canberra, Australia

Commerce House Suite 2, Level 4, 24 Brisbane Avenue
Barton ACT 2600
Tel: (02) 6273 9100
Fax: 6273 9099
Email: urucan@austarmetro.com.au



Consulate of Uruguay in Salzburg, Austria

Alpenstrasse 75 A 5033
Tel: (43662) 205 16 25,
Fax: (43662) 205 16 15



Embassy of Uruguay in Brussel Belgium

22 B Franklin Roosvelt Avenue 1050
Tel: (322) 640 11 69
Fax: (322) 648 29 09
E-mail: uruemb@skynet.be



Embassy of Uruguay in La Paz, Bolivia

Calle 21 Calacoto (San Miguel) N°8350 Edif.Monroy Velez, Piso 7
Tel: (005912) 279.14.82 / 279.14.65
Fax: (005912) 212.94.13
E-mail: urulivia@mail.megalink.com



Embassy of Uruguay in Sofia, Bulgaria

Tzar Iván Assen II, N° 91, Tel: (3592) 943.45.45 / 943.19.57
Fax: (3592) 943.40.40, Cable: URUBULG
E-mail: urubulg@mbox.digsys.bg



Embassy of Uruguay in Beijing, China

Tayuan Building 1-11-2, Beijing C.P. 100600,
Tel: (8610) 6532 44 45 / 6532 44 13
Fax: (8610) 6532 73 75
E-mail: urubei@public.bta.net.cn



Consulate of Uruguay in Nicosia, Chipre

Libra House 21 P. Catelaris Street
Nicosia 136
Tel: (3572) 46 67 66
Fax: (3572) 44 87 77



Embassy of Uruguay in Bogota, Colombia

Edificio "El Nogal"
Carrera 9, N° 80-15, Piso 11
Tel: (571) 2352968-2351462-2352748
Fax: (571) 248.37.34
E-mail: urucolom@elsitio.net.co



Embassy of Uruguay in San Jose, Costa Rica

Calles 35 y 37 ave 14 Apartado
Postal 3448-1000
Tel: (506) 253 27 55
Fax: (506) 234 99 09
E-mail: embajrou@sol.racsa.co.cr



Consulate of Uruguay in La Habana, Cuba

Calle 14 Nº 506, entre 5a. y 7a. Avda.
Tel: (537) 204 34 87/204.23.11
Fax: (537) 204 22 46
E-mail: conurucu@ceniai.inf.cu



Embassy of Uruguay in Prague, Czech Republic

Muchova 9
160 00 Praga 6
Tel: (420) 2. 24314755 / 15746
Fax: (420) 2. 24313780
E-mail: urupra@urupra.cz



Embassy of Uruguay in Santo Domingo, Dominican Republic

Baltasar Brum N°7 Apto. 1-B
Ensanche La Esperilla
Tel:: (1809) 682 55 65 - 688 65 64
Fax: (1809) 687 21 67
E-mail: embur@codetel.net.do



Embassy of Uruguay in Quito, Ecuador

Avda. 6 de Diciembre 2816 y Paul Rivet, piso.9
Tel: (5932) 256 37 62 - 254 42 28
Fax: (5932) 256 37 63
emburug1@emburuguay.int.ec



Embassy of Uruguay in Cairo, Egypt

6 Loutfallah, Zamalek
Tel: (202) 735.35.89/ 736.51.37
Fax: (202) 736.81.23
E-mail: urugemb@idsc.gov.eg



Embassy of Uruguay in San Salvador, El Salvador

Ed. Gran Plaza, Local 405
Boulevard del Hipodromo
Colonia San Benito
Tel: (503) 211.23.27/23.28
Fax: (503) 279 16 27
E-mail: urusalva@telesal.net
Consular Section E-mail: conurusalva@integra.com.sv



Consulate General of Uruguay in Helsinki, Finland

Lönnrotinkatu 7
00120 Helsinki
Tel: (3580) 61 10 6
Fax: (3580) 64 48 36



Embassy of Uruguay in Paris, France

15 rue Le Sueur, 1er. etage
75116 Paris
Tel: (331) 4500 81 37
Fax: (331) 4501 25 17,
E-mail: urugali@fr.inter.net



Embassy of Uruguay in Berlin, Germany

Budapesterstr. 39
10787 Berlín
Tel: (004930) 263 90 16
Fax: (004930) 263 90 170,
E-mail: urubrande@t-online.de



Embassy of Uruguay in Athens, Greece

Licavitou 1 Gama, 1er Piso
106 72 Atenas
Tel: (0030) 103602635 / 103613549
Fax: (0030) 1033613549
E-mail: urugrec@otenet.gr



Embassy of Uruguay in Guatemala City, Guatemala

6ta. Av. 2025, Zona 10
Edif. "Plaza Marítima" 5to Nivel, of. 5-3; Ap. Post. 260-A
Tel: (5022)337 02 28/29 - 368 08 10
Fax: (5022) 333 75 53
E-mail: uruguate@guate.net



Consulate of Uruguay in Puerto Principe, Haiti

Economic Tires, Autoroute de Delmas 37
Port-au-Prince, Haití
Tel: (509) 249.19.97
Fax: (509) 249.19.98



Consulate of Uruguay in San Pedro Sula, Honduras

2da. Calle, N.O. 1617, Avda. 116
San Pedro Sula, Cortés
Tel: (504) 53 30 94 - 53 41 78
Fax: (504) 57 83 65



Embassy of Uruguay in Budapest, Hungary

Verhalom UTCA. 12/16
Edificio A 1er Piso 3, 1023
Tel: (361) 326 04 91 - 326 04 59
Fax: (361) 326 04 59
E-mail: urupest@euroweb.hu



Embassy of Uruguay in New Delhi, India

A16/2 Vasant Vihar, 110057
Tel: (009111) 615.1991/1992
Fax: (009111) 614.43.06
E-mail: uruind@del3.vsnl.net.in



Embassy of Uruguay in Teheran, Iran

Nro. 45, Shabnam Alley
Shahid Atefi Shargi St, Jordan Ave
Theran
Tel: (9821) 205 20 30,
Fax: (9821) 205 33 22
E-mail: uruter@chapar.net



Consulate of Uruguay in Reykjavik, Island

Sudurlandsbraut 4 A
Tel: (354) 56809000
Fax: (354) 5680909
Embassy of Uruguay in Tel Aviv, Israel
Nordau 73 Herzlia "B"
46582 Israel
Tel: (9729) 9569611 / 9569612
Fax: (9729) 951.58.81
E-mail: emrou@netvision.net.il



Embassy of Uruguay in Rome, Italy

Via Vittorio Veneto 183
Piso 5to. 00187
Tel: (3906)482 17 76/77 - 482 10 01
Fax: (3906) 482 36 95
E-mail: uruguay@tuttopmi.it



Consulate of Uruguay in Kingston, Jamaica

63 a Hagley Park Road Kingston II
Tel: (926) 6511 - 7949 - 3273 - 3275
Fax: (929) 3281



Embassy of Uruguay in Tokyo, Japan

38 Kowa International Building
Room 908, 4-12-24 Nishi Azabu, Minato-Ku
Tokio 106
Tel: (813) 3486 1750 - 3486 1888
Fax: (813) 3486 9872
E-mail: urujap@luck.ocn.ne.jp



Consulate of Uruguay in Amman, Jordania

Sita Wadi Sakra (Saab Car Building)
P.O. Box 289
Tel: (9626) 632981/ 625565 / 635677



Embassy of Uruguay in Beirut, Libanon

Rue Banque du Liban
Immeuble "Stella Maris", 3e. Etage, Jounieh
P.O. Box6045, Box 2
Tel: (9619) 63 65 29 / 30
Fax: (9619) 63 65 31
E-mail: uruliban@dm.net.lb



Embassy of Uruguay in Kuala Lumpur, Malasia

6 Jalan 3, Taman Tun Abdul Razak
Ampang 68000
Tel: (603) 4251-8831
Fax: (603) 4251-7878
E-mail: urukual@po.jaring.my



Embassy of Uruguay in Mexico D.F.Mexico

Hegel 149, piso 1°
Colonia Polanco, M. D.F., 11560
Tel: (5255) 5254.1163 - 5531.0880
Fax: (005255) 5545 33 42
E-mail: uruazte@ort.org.mx



Consulate General of Uruguay in Monte Carlo, Monaco

22 Boulevard Princesse Charlotte
Tel: 93 50 63 41 - 93 50 59 57
Fax: 93 50 09 59



Consulate General of Uruguay in Managua, Nicaragua

Callejon Zelaya Nro. 11
(Montoya 3c. Al lago, 1 c. Arriba)
Tel: (505) 66 29 63
Fax: (505) 66 29 65
E-mail: bergman@interlink.com.ni



Consulate of Uruguay in Christchurch, New Zealand

C/Davis Ogilvie and Partners Ltd.
P.O. Box 579
Floor 4 BNZ Building
137 Armagh St.
Tel: (643) 366 1653
Fax: (643) 379 2348 / 338 2080,
E-mail: emma@dop.co.nz



Embassy of Uruguay in The Hague, Netherlands

Mauritskade 33, 2de. etage
2514 HD. La Haya
Tel: (003170) 360 98 15 / 16
Fax: (003170) 356 28 26
E-mail: uruholan@wxs.nl



Consulate of Uruguay in Bergen, Norway

Skoltegrunnskaien 1
5003 Bergen
Tel: (47) 475 92 21 00
Fax: (47) 96 21 04



Embassy of Uruguay in Panama City, Panama

Calle 32, esq. Justo Arosemena
Edif. Vallarino, piso 5
Tel: (507) 225 00 49 - 227 01 37,
Fax: (507) 225 90 87
E-mail: urupanam@sinfo.net



Embassy of Uruguay in Asuncion, Paraguay

Av. Guido Boggiani 5832, Piso 3°
Asuncion
Tel: (59521) 22 39 70 - 20 38 64
Fax: (59521) 601 335- 225 022
E-mail: uruasun@rieder.net.py



Embassy of Uruguay in Lima, Peru

José D. Anchorena N° 084 San Isidro
Lima 27 - Perú
Tel: (00511) 264.00.99 / 264.12.86
Fax: (00511) 264.01.12
E-mail: embajada_uruguay@terra.com.pe



Consulate of Uruguay in Manila, Philippines

P.5th., PCCI, BLDG.
118 Alfaro St. Salcedo Village
Makati
Tel: (632) 815 06 25 / 06 31,
Fax: (632) 816 30 57



Embassy of Uruguay in Warsaw, Polonia

UL. Rejtana 15. Ap. 12 02-516
Tel: (4822) 849 50 40 849 15 90
Fax: (4822) 646.68.87
E-mail: urupol@ikp.atm.com.pl



Embassy of Uruguay in Lisbon, Portugal

Rua Sampaio e Pina 16 - Piso 2°
1000 Lisbon
Tel: (3511) 21.388 92 55 / 65
Fax: (3511) 21.388 92 45
E-mail: urulusi.embajada@mail.telepac.pt



Consulate of Uruguay in San Juan, Puerto Rico

Apart. 22897 UPR Station Río Piedras, PR 00931
Tel: (1809) 7647941
Fax: (1809) 7519210



Embassy of Uruguay in Bucarest, Romania

Strada Polona N° 35 Piso 2 Apto. 5
Bucarest 7018
Tel: (401) 210 46 92
Fax: (401) 210 03 48
E-mail: urubucar@bx.logicnet.ro



Embassy of Uruguay in Moscow, Russia

Lomonosovski prospekt 38 - Piso 1° 117330
Tel: (7095) 143 04 01
Fax: (7095) 938 20 45
E-mail: ururus@online.ru



Embassy of Uruguay in Riyadh, Saudi Arabia

Cercon Buildings No.14, 1st.Floor
P.O. 94346 Riyadh
11693 Riyad-Kingdom of Saudi Arabia,
Tel: (9661) 4620739 / 4634472 / 4632612
Fax: (9661) 462 06 38
E-mail: ururia@nesma.net.sa



Embassy of Uruguay in Pretoria, South Africa

1119 Burnett St. MIB House Of. 301/3rd. Floor
Hatfield 0083 P.O.B.
3247 Pretoria 001
Tel: (2712) 362 65 21 / 362 65 22
Fax: (9512) 362 65 23
E-mail: urusud@pixie.co.za



Embassy of Uruguay in Seoul, South Korea

Daewoo Building 1802 541
5-GA, Namdaemunno, Chung-Gu
Tel: (00822) 754-0720,
Fax: (00822) 777-4129
E-mail: uruseul@kornet.net



Embassy of Uruguay in Madrid, Spain

Paseo del Pintor Rosales
32 - Piso 1° derecha
28008 Madrid
Tel: (0034) 917580475
urumatri@urumatri.com



Embassy of Uruguay in Stockholm, Sweden

Kommendorsgatan 35 NB 11458
P.O. Box 101 24
Tel: (468) 660 31 96
Fax: (468) 665 31 66
E-mail: urustoc@uruemb.se



Embassy of Uruguay in Berne, Switzerland

Kramgasse 63
3011 Bern
Tel: (4131) 312 22 26 / 311 27 92
Fax: (4131) 311 27 47,
E-mail: uruguay@dial.eunet.ch



Consulate of Uruguay in Bangkok, Thailand

267 New Road (Si Year Sing Sien Yit Pao)
10100 Bangkok
Tel: (662) 2220457 / 2236042



Consulate of Uruguay in Port of Spain, Trinidad and Tobago

VEMCO LTD. 47/49 Sackville St.
Port of Spain
Tel: (1809) 625 83 25,
Fax: (1809) 625 65 80



Consulate of Uruguay in Ankara, Turkey

Cinnah Caddesi 102/7 Cankaya
06550 Ankara
Tel: (0090-312) 440.94.00



Embassy of Uruguay in London, United Kingdom

2nd floor, 140 Brompton Road
London SW3 1HY
Tel: (0044207) 589 88 35,
Fax: (0044207) 581 95 85
E-mail: emb@urubri.demon.co.uk



Embassy of Uruguay in Caracas, Venezuela

Edif. Torre Delta
Av. Francisco Miranda
P.8 Oficinas A y B, Altamira
Tel: (58212) 261 76 03 - 261 53 52
Fax: (58212) 266 92 33
E-mail: uruvene@infoline.wtfe.com